China, 25th Feb 2023 – Longsys, an exhibitor at Embedded World 2022, announced that it will be joining its industry storage brand FORESEE in participating in Embedded World 2023, which will be held in Nuremberg, Germany, from March 14h to 16, 2023.
Located at booth 1-112, Longsys will share several success stories and storage solutions for automotive, industrial, consumer electronics, enterprise data, etc. with clients on site to demonstrate its innovative achievements in the domain.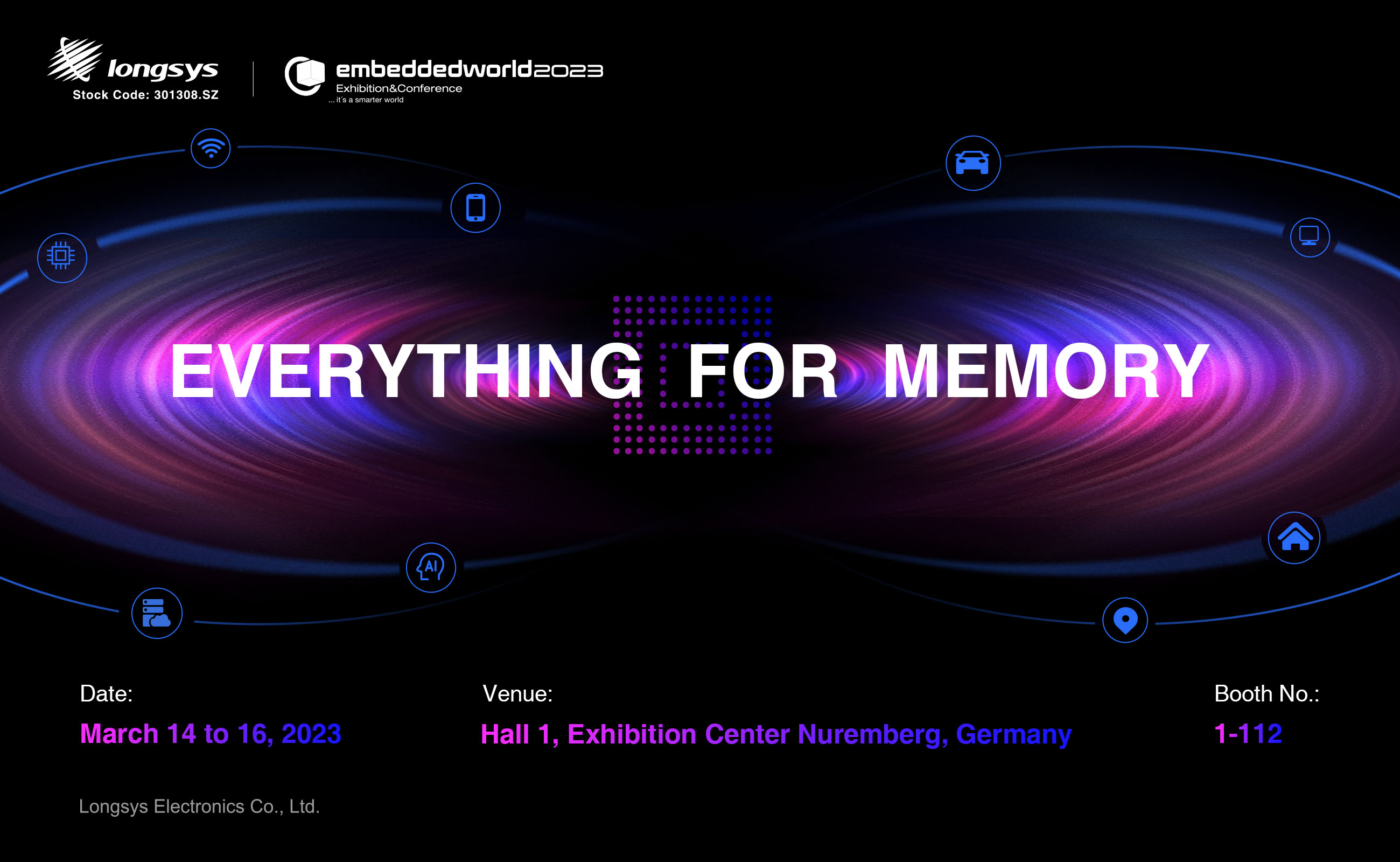 Automotive Storage Solution: Reliability
As smart cars begin to accommodate more and more smart chips and the local storage requirements from on-board T-BOX, LCD instrument panel, DVR, EDR, and other devices continues to grow, so does the need for better storage solutions. As early as 2019, its industry storage brand FORESEE began exploring automotive storage to help improve, transform, and upgrade the areas of application for such vehicles. At this exhibition, FORESEE will show automotive eMMC, which has a relatively high share in the smart car storage market, and an automotive UFS product with higher performance. Boasting an operating temperature range of -40 to 105℃, they conform to the reliability standards specified in AEC-Q100. Offering guaranteed high reliability and a long service life, they can help devices operate around the clock for extended periods in extremely harsh environments and provide clients with software/hardware customization, customized verification and testing, and other services.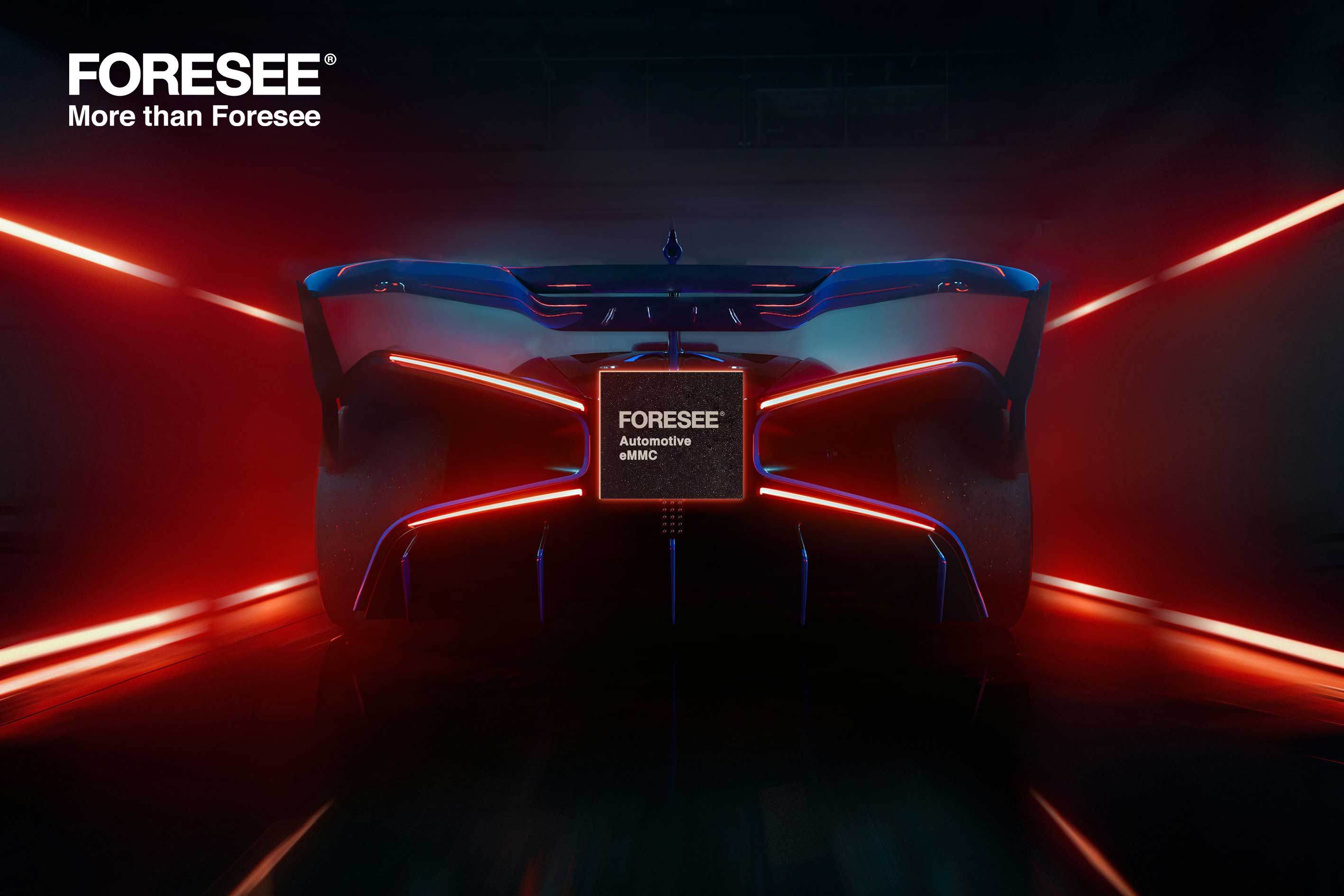 Industrial Storage Solutions: Durability
Like automotive applications, the industrial field also attaches great importance to the durability and continuity of storage products. FORESEE will showcase many types of storage equipment for this field, including industrial/industrial wide-temperature eMMC, SPI NAND Flash, Parallel NAND Flash, industrial SSD, pSLC industrial memory cards, and other products. Such products have undergone rigorous testing for wide temperature resistance, vibration resistance, electromagnetic interference resistance, and other forms of reliability to ensure that the industrial equipment can operate stably in outdoor environments and fully secure the safety and integrity of data on such equipment.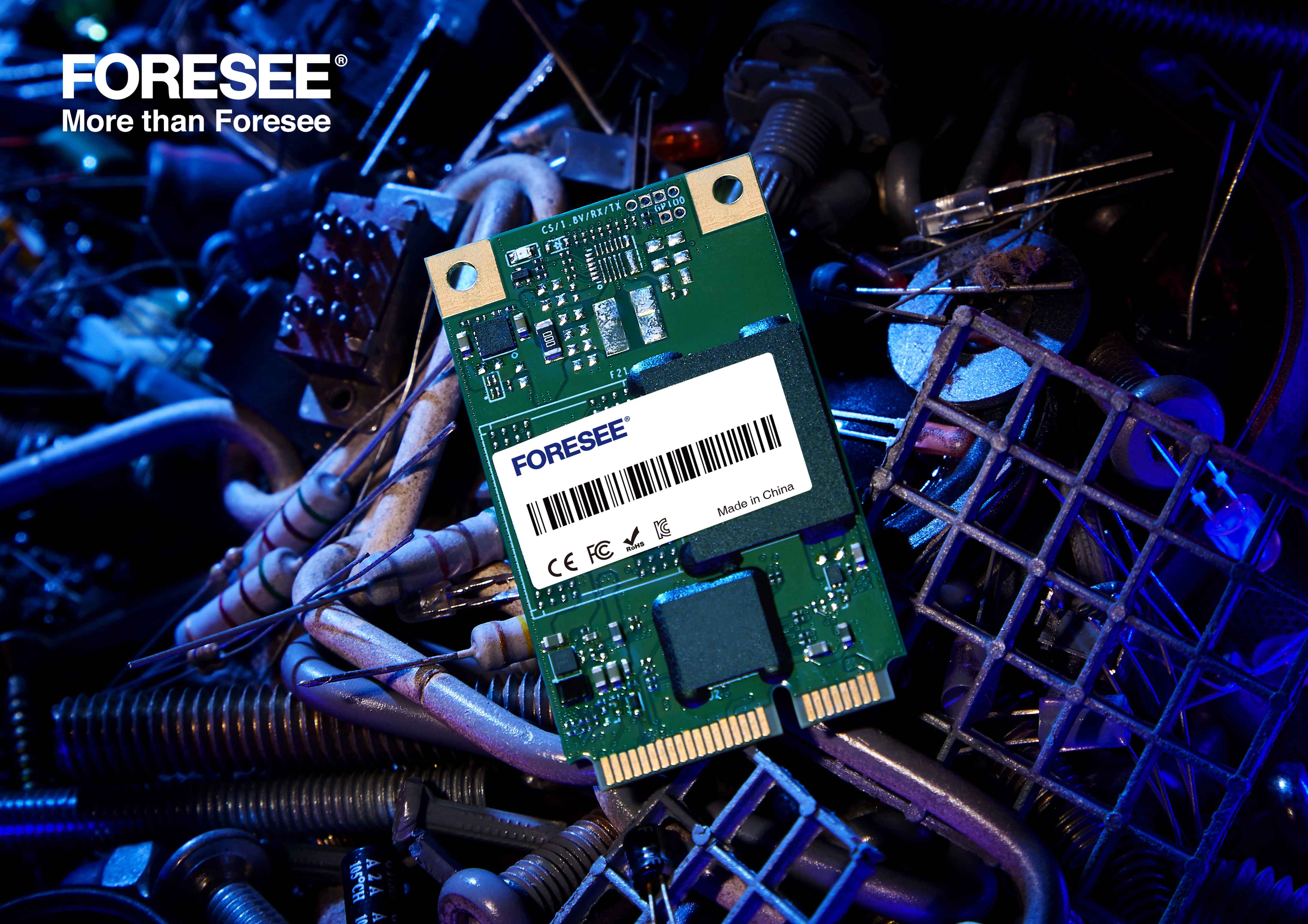 Consumer Electronics Storage Solutions: Performance
As an indispensable part of consumer electronics, memory and storage modules have naturally attracted the attention of many manufacturers. The average performance and capacity of consumer electronics devices may improve in this year as storage costs fall. To this end, FORESEE will provide NAND Flash and DRAM products including eMMC, UFS, LPDDR5, MCP series, and XP2100 PCIe 4.0 SSD for consumer terminals represented by smartphones and PCs. Leveraging the highly capable R&D technical team of Longsys, FORESEE will develop firmware and algorithms independently to improve the performance of storage products and meet the needs of consumer electronics in various storage application scenarios.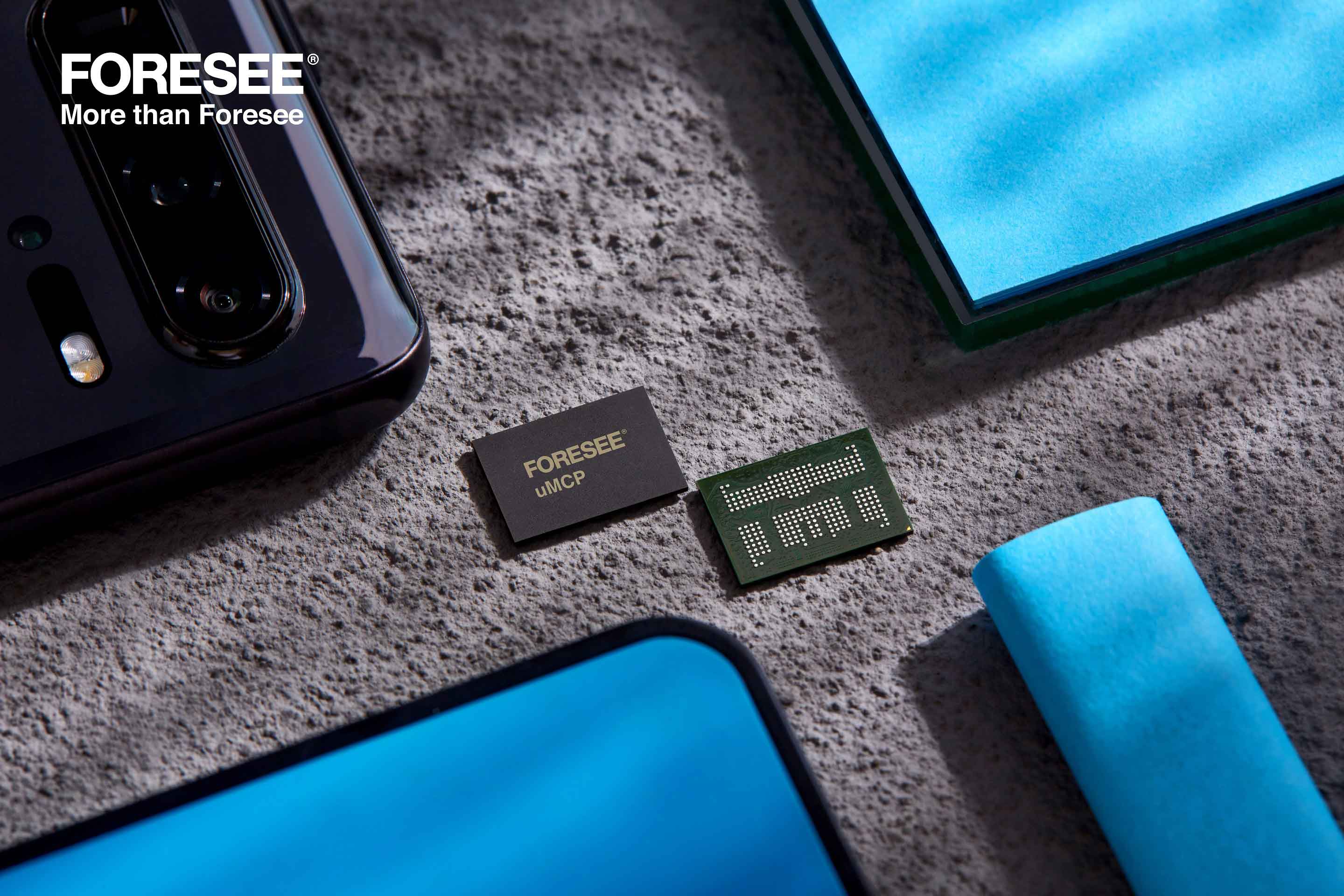 Enterprise Data Storage Solutions: Stability and Long Life Cycle
The development of artificial intelligence (AI) and cloud technologies has been boosting the storage needs of the server market for a long time. According to further analysis of ChinaFlashMarket.com, this segment will become one of the largest application markets for NAND Flash and DRAM by 2025. Longsys will bring DDR4 RDIMM, UNCIA 3836 SATA SSD, ORCA 4836 PCIe4.0 SSD, and other enterprise storage products it launched in 2022 to the exhibition to showcase its exploration in the domain and its expanding portfolios. The main differences between enterprise storage products and consumer ones lie in stability, durability, capacity, and dimensions. For example, an enterprise PCIe 4.0 SSD and a consumer one share the exact same sequential read/write performance, but their capacities are dramatically different. Also, the error-tolerant rate of enterprise SSDs working under high loads for a long time is extremely low, and such SSDs have strict requirements on the average 4K random read/write performance, program/erase cycles, and data security. Therefore, the enterprise storage products of Longsys are designed to provide large capacity, low latency, and high reliability. They have become conspicuous in the enterprise storage product market in China with multi-level power consumption adjustment, multiple name spaces, secure booting/download, and other firmware technologies developed by Longsys.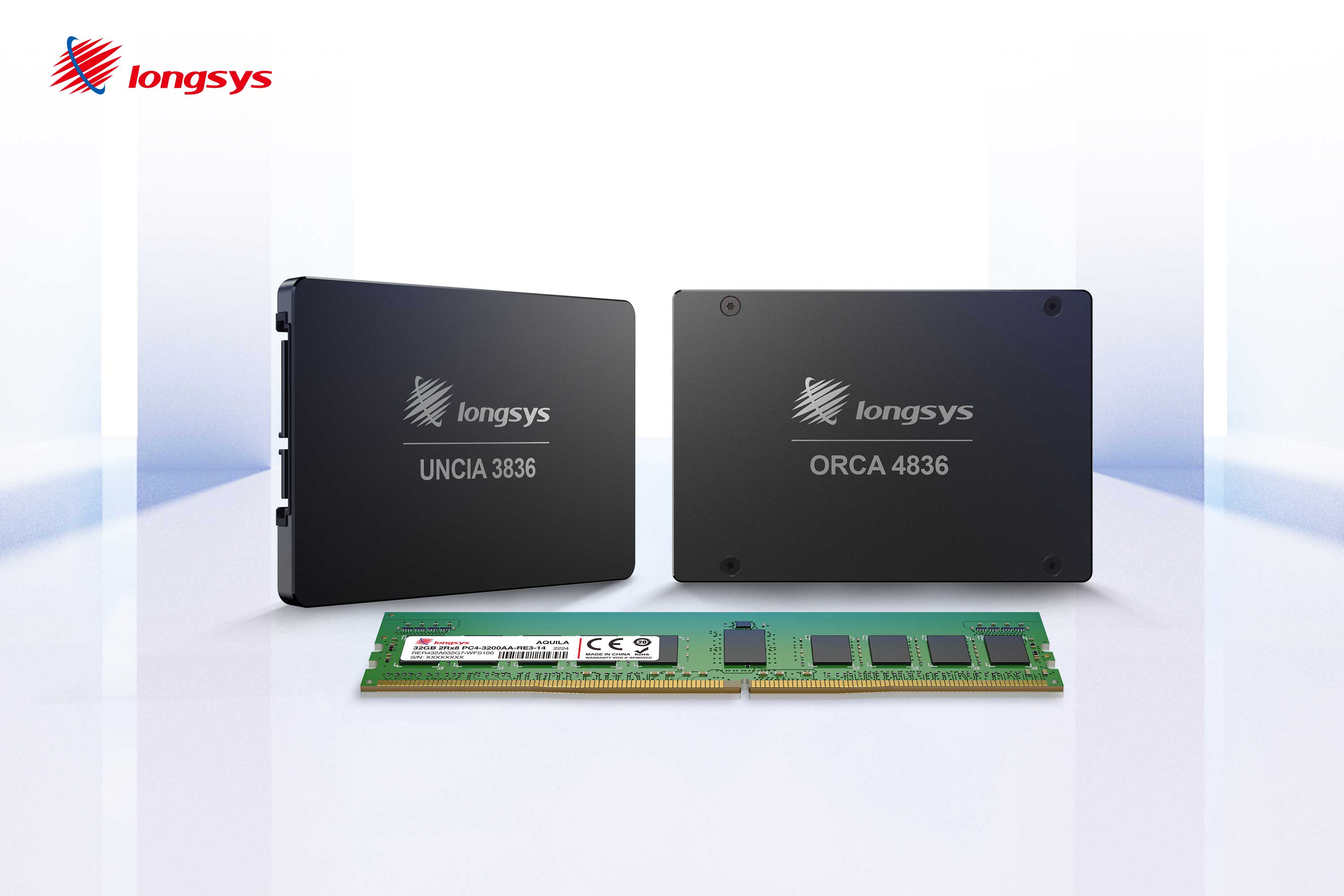 Years of high R&D investment and continuous technological innovation, as well as the construction of R&D Centers in South China and Shanghai have allowed Longsys to develop core competitiveness in a variety of fields including firmware algorithm development, memory chip testing, integrated packaging design, and storage product customization. Longsys has a complete, mature, and full-chain storage product delivery system covering storage wafers, embedded controller chips, packaging, firmware, testing, quality management, technical support, and after-sales services. Beginning with CES2023 and Embedded World 2023, Longsys will share cutting-edge storage products and technologies with local industry insiders, close the gap between the Chinese market and overseas markets, and further expand the international market in 2023.
Information about our booth in Embedded World 2023 is provided below. We look forward to seeing you there.
Date: March 14 to 16, 2023
Location: Exhibition Centre Nuremberg
Booth No. Hall 1-112
Media Contact
Organization: Longsys
Contact Person: Longsys
Email: FORESEE@longsys.com
Phone: +86-755-86168848
Website: https://www.longsys.com/news/Bearing_the_Vision_of_Everything_for_Memory_Longsys_Is_Coming_to_Embedded_World_2023.html
Country: China
Release Id: 2502232621
The post Bearing the Vision of "Everything for Memory" Longsys Is Coming to Embedded World 2023 appeared first on King Newswire.
Disclaimer: The views, suggestions, and opinions expressed here are the sole responsibility of the experts. No The Money Circles journalist was involved in the writing and production of this article.